Winner: Carnew Community Care, Co Wicklow
Summary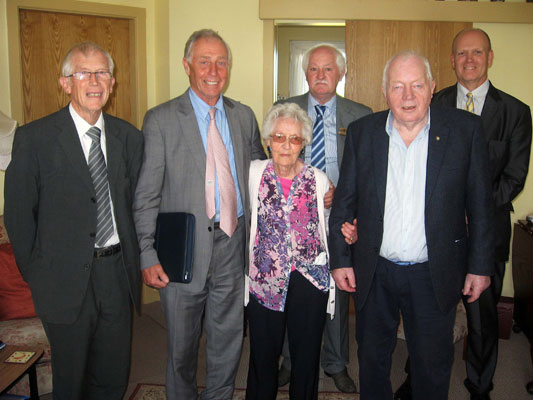 Founded in 1984 Carnew Community Care provides safe sheltered housing and a dynamic day care service for the elderly. It focuses on health promotion, well-being and social gain through the development of person-centred, life-giving and creative activities. Carnew Community Care village and Community Centre comprises residential houses for elderly people, an outreach programme for the elderly of South Wicklow and North Wexford within a fifteen miles radius. A range of services is provided by Carnew Community Care, which includes chiropody, hair styling, baths, physiotherapy and a nourishing meal each day.
Although a previous winner in 2008, Carnew Community Care has continued to build on its success and has introduced even more initiatives to support and engage the Aged in the Community. The Centre now runs its own Charity Shop to help with running costs. The latest development at the Centre brought a medical practice under its roof, which is proving very successful for all the community.
Citation
The winner in this category concerns a community of which the judges said that it would be difficult if not impossible to find a more comprehensive range of facilities and initiatives to assist the elderly than those provided in this rural village. The quality and extent of sheltered housing and an excellent community building further endorse this wonderful model village as a standard bearer in Elderly Care.
Runners up:
– Ballinasloe Active Retirement Association, Co Galway
– Strabane Community Project, Co Tyrone