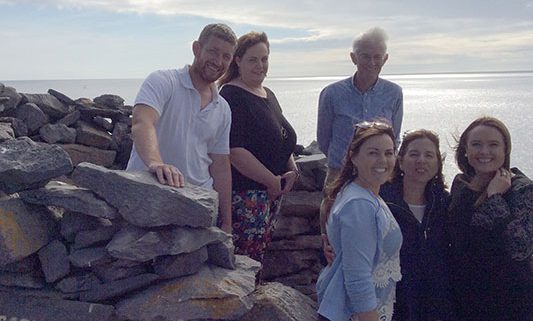 Winner: Inis Méain, Co Galway
Summary
Inis Meáin is one of the Aran Islands located off the coast of County Galway. It is a vibrant Irish language speaking community subsisting on farming, fishing and cultural tourism. There is a primary school and luckily a secondary school, a privilege as other islands are not so lucky. There are also other success stories such as the knitting factory and Inis Meáin restaurant and suites. The knitting factory is the islands main employer providing about 22 jobs and the suites are a 5-star excusive mini-hotel which are set to develop soon. Comhlacht Forbartha Inis Meáin was set up a year and a half ago to be the voice for the community. They work to continue the provision of services, improve connectivity, refurbish community assets, improve facilities, protect the language and the environment and to attract funding. They are working very hard to achieve this myriad of aims and hope to be successful in making Inis Meáin a better place to live and visit.
Community Contact: Breda Mulrennan [email protected]
Citation
The judges were impressed by the evidence they saw of what can be achieved by a group of people dedicated to creating a better place to live in and life for all its residents and visitors. The judges were enchanted by the sheer beauty of this place, its awareness of the value and national significance of its heritage, culture and connections to many important historical people. The approach to education which attracts many students and others to this small community is playing a huge role in developing a proper sustainable community. The high end tourism product and international clothing industry gives the island a strong reputation.
Runners Up: Baldoyle, Co Dublin, Fingal Council Area and Spanish Point, Co Clare