Winner: Poleglass Community, Belfast City
Summary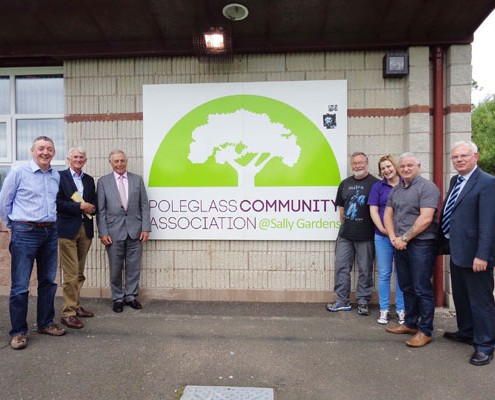 Poleglass Community Association (known locally as 'Sally Gardens') is located in Colin Neighbourhood Renewal Area, West Belfast. It is a generalist community development association serving a population of approximately 18,500 people. The levels of deprivation, combined with Colin's unique demographic features, have led to sustained poor health, education and social outcomes for children, young people and families.
The Community Association delivers a range of community based services to all ages from youth at risk intervention projects to alternative therapies. Issues targeted are community economic development, youth diversionary programmes, and the provision of accessible community facilities, disability awareness and inclusion plus much more. The Centre delivers a range of services including restorative practices, individual work and group programmes to improve social welfare. The staff provides capacity building to local groups and residents and supports other community groups particularly in the area of good practice in governance.
Citation
On the judges' visit to the winning entry community they quickly discerned from community representatives and third parties the immense improvement in community relations that has occurred here over the past decade. After many years of limited facilities a pitch for multi-sports use is under construction. This along with a wide range of services has been the strong catalyst for lifting the self-esteem of the local population.
Runner up: Tramore, Waterford