Things to do in Ennis
The Irish Pride of Place Awards 2014 are accompanied by numerous events and activities to entertain all those visiting for the weekend. However, it would be a shame not to experience some of the sights and local businesses Ennis has to offer.
It was hard to narrow things down, but we have managed to round up our top five picks you must get to visit over the weekend.
1. Ballyalla Lake
This beautiful lake is located just a short drive from Ennis and is a must for experiencing the natural beauty of Clare. We highly recommend taking the trip out for a picnic or to rent a dinghy boat. Nearby are the ruins of Ballyalla Castle which is brimming with history.
2. Ennis Friary
One of Ennis's oldest buildings, the Friary is a treat. The 13th century building is in the process of being saved, but is still open to the public for tours. There are guided tours available on request or you're welcome to wander. This little gem takes less than an hour to see, but is well worth it!
3. The Clare Museum
Can't get enough history? Check out the Clare Museum, which houses exhibits from prehistoric to modern day! There'll be something for everyone, and the best part – it's free! Leaving you plenty of change to enjoy our foodie picks for the weekend!
4. Brogan's Bar & Restaurant
Brogan's Bar & Restaurant is just one of Clare's award-winning restaurants, but its family run traditional style makes it stand out from the rest. If you enjoy high quality traditional Irish music with amazing entertainment, you'll love Brogan's. You can also pick up a copy of the music performed every night and take the experience home with you!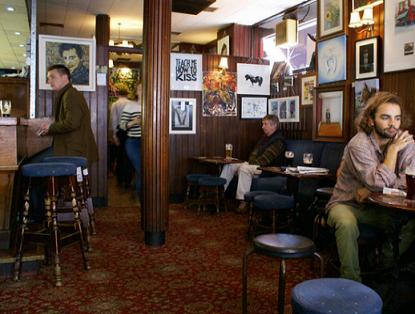 5. Legend's Restaurant
Located in the Temple Gate Hotel, Legend's Restaurant has won the AA Rosette Award almost ten years running. And it's not hard to see why! Boasting an informal, relaxed atmosphere with exceptionally prepared food, Legend's is a must for Sunday dinner!
Whatever you get up to in Ennis, you're sure to have a great time!
https://prideofplace.ie/wp-content/uploads/2014/11/14154534177_8020d79f02_z.jpg
428
640
https://prideofplace.ie/wp-content/uploads/2023/05/IPB-POP-2023-branding.png
2014-11-07 09:00:05
2014-11-03 11:12:59
Things to Do in Ennis