1st Joint Winner – Dunshaughlin, Co Meath
Summary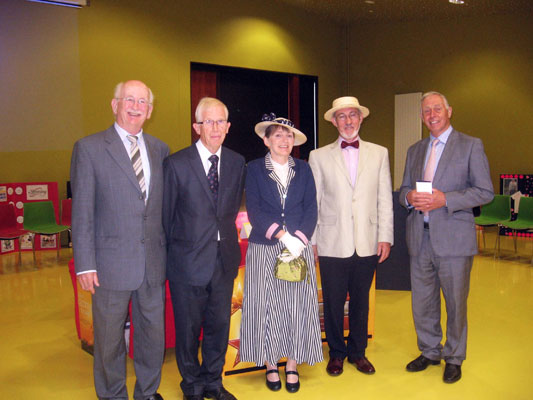 Dunshaughlin (population 5700) is situated just a 40 minute drive north of Dublin city en route to the Hill of Tara. Dunshaughlin derives its name from St. Secundinus / St. Seachnall who was associated with the early Christian church.
The inhabitants of Dunshaughlin treasure its cultural and built heritage and a Heritage Trail was established in 2011 to herald the many historic buildings in the "village" including St. Secundinus Church and Graveyard, The Toll House, Ivy House and other significant landmarks. This influence has spawned many organisations committed to the preservation of heritage, traditions, arts and culture. These include the Dunshaughlin Tidy Towns Group, the Dunshaughlin & District Historical Society, the Renaissance Working Group, the Harvest Festival Committee and many others. The Dunshaughlin Tidy Towns Group is privileged to be the beneficiary of the great community spirit in the village and salutes the volunteers who give generously of their time and expertise.
Citation
The judges on this occasion and for the third time only in the 12 year history of the competition were unable to separate two excellent entries in a highly competitive category and so decided to award joint winners.
The first of these concerns a good start and an excellent presentation in a packed community hall. There was an obvious interest and respect for the rich heritage of the area. However, it was the manner in which the community had absorbed a large influx of new residents into the area and involved both new and old in an impressive range of facilities and activities that most impressed the judges.
Runners up:
– Listowel Town, Co Kerry
– Randalstown, Co Antrim